If you swoon over blossoms and get mesmorized by objects seemingly suspended in mid air, this course is tailored for you. Learn to work with floral dehydrating medium and crystal clear resin, all while working through the steps of making a lovely, personalized floral pendant.
Working with a new material can be exhilarating and fun, but also daunting and frustrating. This simple and gratifying course starts with the basics and whets the appetite with flower preservation and resin casting techniques. And in the end, you'll come away with insider tips, an introduction to new techniques, and a piece you can create for yourself, to gift, or to sell.
Who is this Course For?
If you are interested in learning more about floral and resin arts, this class is made for you. I introduce key concepts on working with both mediums in bite-size sections.
You don't have to have prior experience with flower drying or resin casting.
We will start with the basics.
How Does the Course Work?
The course is divided into 8 lessons. Each lesson includes a short video (1-5 minutes long) and accompanying PDFs for download, including a supply list, cheat sheet, and process overview.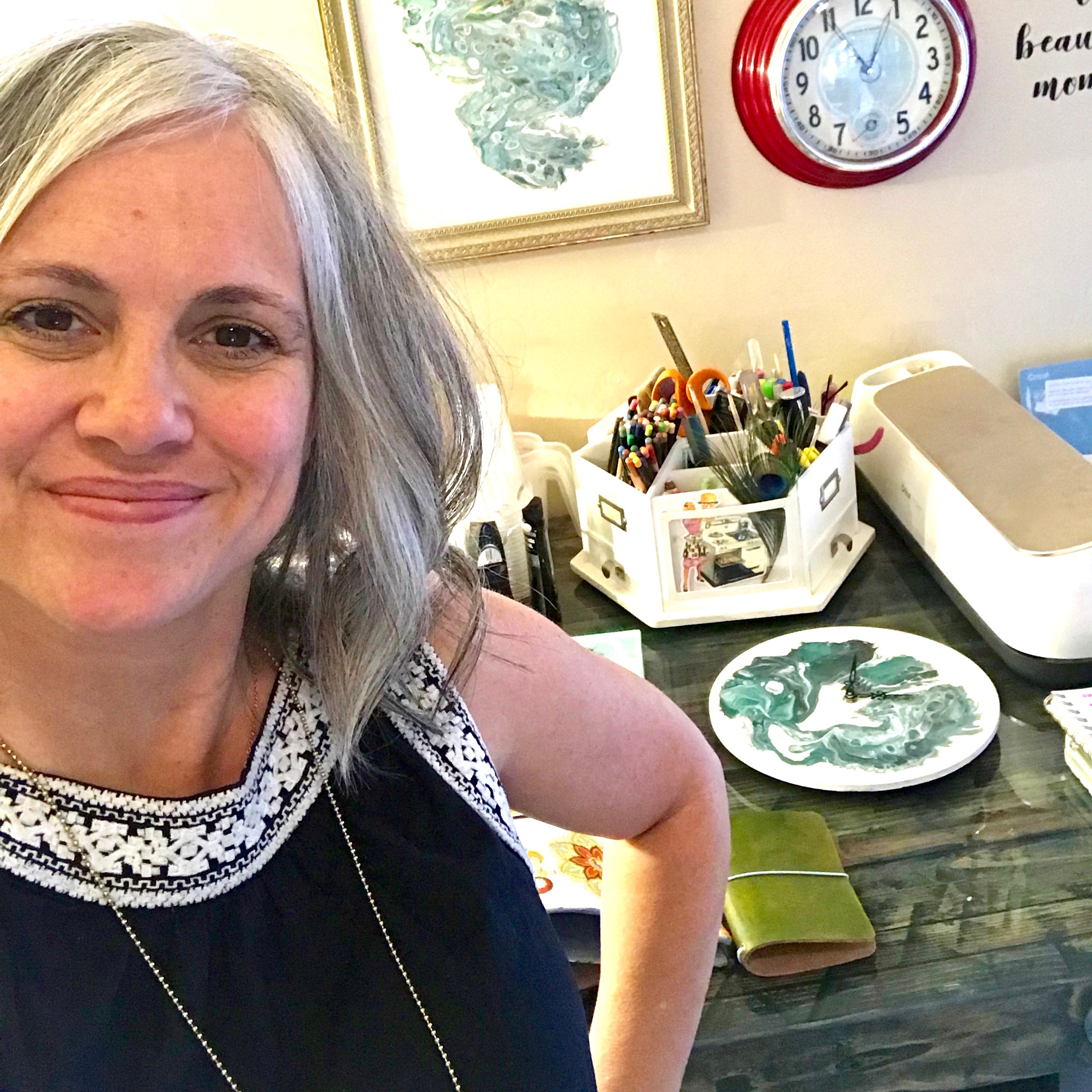 Well hello. 
I'm Nicole and I'm thrilled to have you join me on this journey of creating this lovely and personalize floral pendant. I am an artist, a Sr. web designer (by day), coffee lover, boy mom, and a maker of things. I've always been a curious soul. I'm passionate about creating and striving for excellence, not perfection. Some of my favorite materials to work with are flowers, resin, and acrylics.
My hope is you love each course offered here and that you'd feel comfortable reaching out with any questions or comments.
See you in the classroom! (and let's connect on the socials, shall we?)
Let's Connect...
instagram: @nicolebatemanart
pinterest: nicolebatemanart